---

Home

Services

Staff

FAQ's

---
Thanks to all who participated in our Benefits For the Cats.
We were able to donate $785.00 towards surgery for these poor kittys.
They will be on their way to finding a happy forever home.

---
---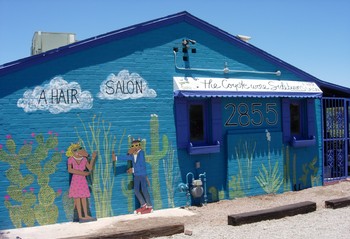 2855 E. Grant Road, Tucson, AZ 85716



(520) 623-7341
coyote@theriver.com

Follow us on

---

Our advertisements are created in-house by Signe,
and she would love to hear from you!
Want information on Tucson? Try these links:
Tucson Cold Wet Noses
Arizona Guide
Tucson's Modern Streetcar

---
[Home] [Services] [Staff] [FAQ's]