---

Home

Services

Staff

Tee Shirts

FAQ's

---
YES YOU CAN NOW PARK ON 4TH AVE!
Click here for more information on the Street Car project.
---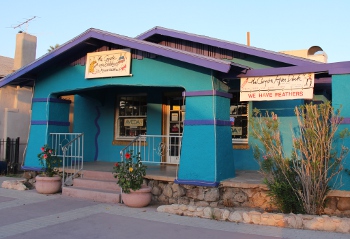 630 N. 4th Avenue, Tucson, AZ 85705
(520) 623-7341
coyote@theriver.com


---
the Coyote Wore Sideburns
presents
the Coyote After Dark

Click here to read more about it
---

Our advertisements are created in-house by Signe,
and she would love to hear from you!
Want information on Tucson? Try these links:
Tucson Cold Wet Noses
Arizona Guide
Tucson's Modern Streetcar
4th Ave Merchants Association

Visit
The Old Pueblo Trolley
Home Page!
---
[Home] [Services] [Staff] [Tee Shirts] [FAQ's]